Super Chili Mexico
William Lawson`s

Design, Production, POSm, Creative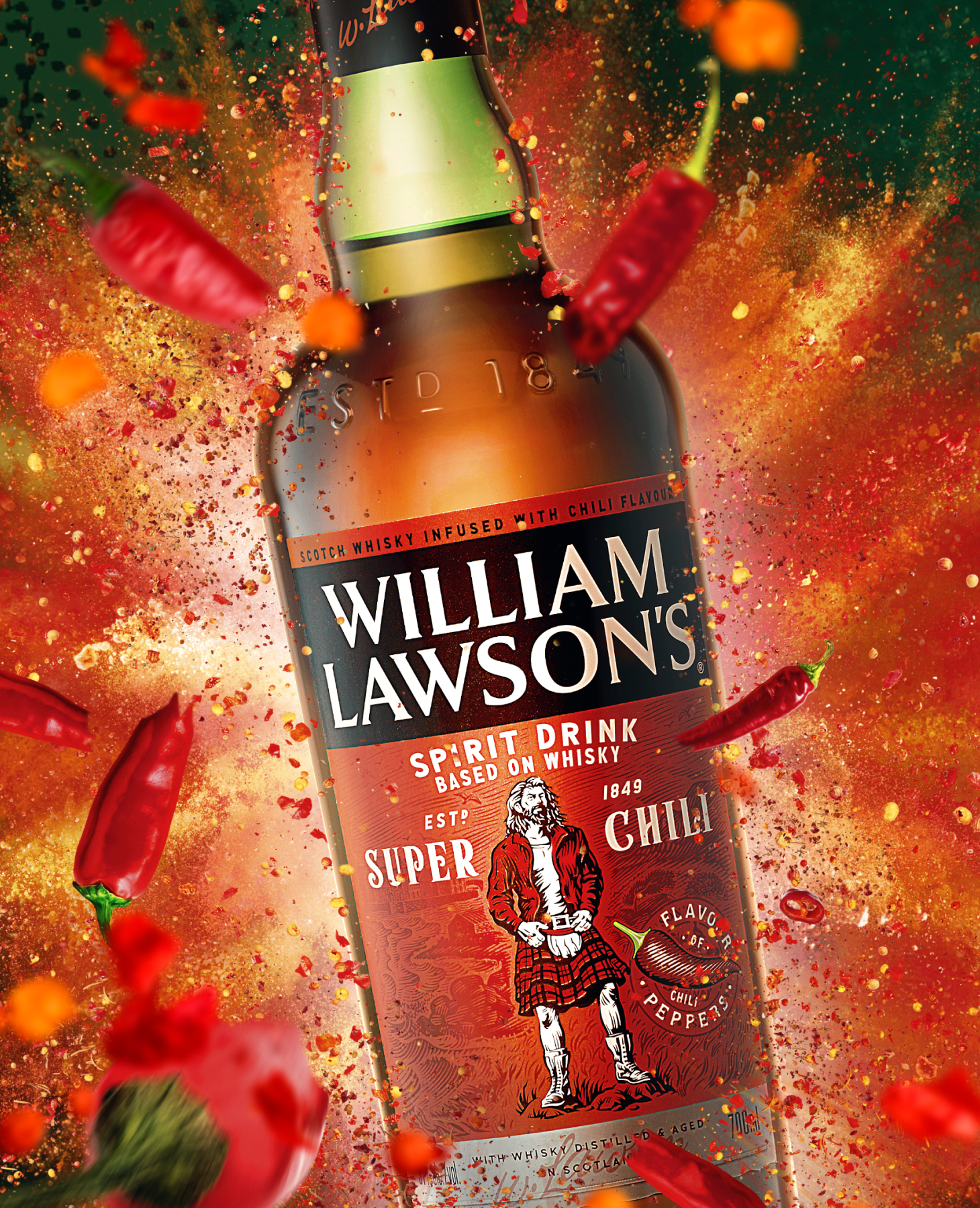 Goal
The goal was to make a big impact with the launch of a new product on the Mexican market - William Lawson's Super Chili. We wanted to capture the attention of men 18-24 years old, who love loud parties with friends, practical jokes, funny games and experimenting with their drinks.
Idea
We found influencers who fit the spirit of the brand and assembled a REAL GANG of them, led by the most cheeky pranker of Mexico - Ray Grupero, who played the role of the "Highlander" – the brutal symbol of William Lawson's. This group was named "Banda Picante", which translates as "The spicy gang". It became the first gang in the history of Mexico to not rob shops, but, on the contrary, to break into them to bring in the goods — a new whiskey with a super spicy taste!
Videocase
Key visual
We created an irreverent Key Visual that literally showed the explosive taste of the new whiskey. We also developed a key message for it.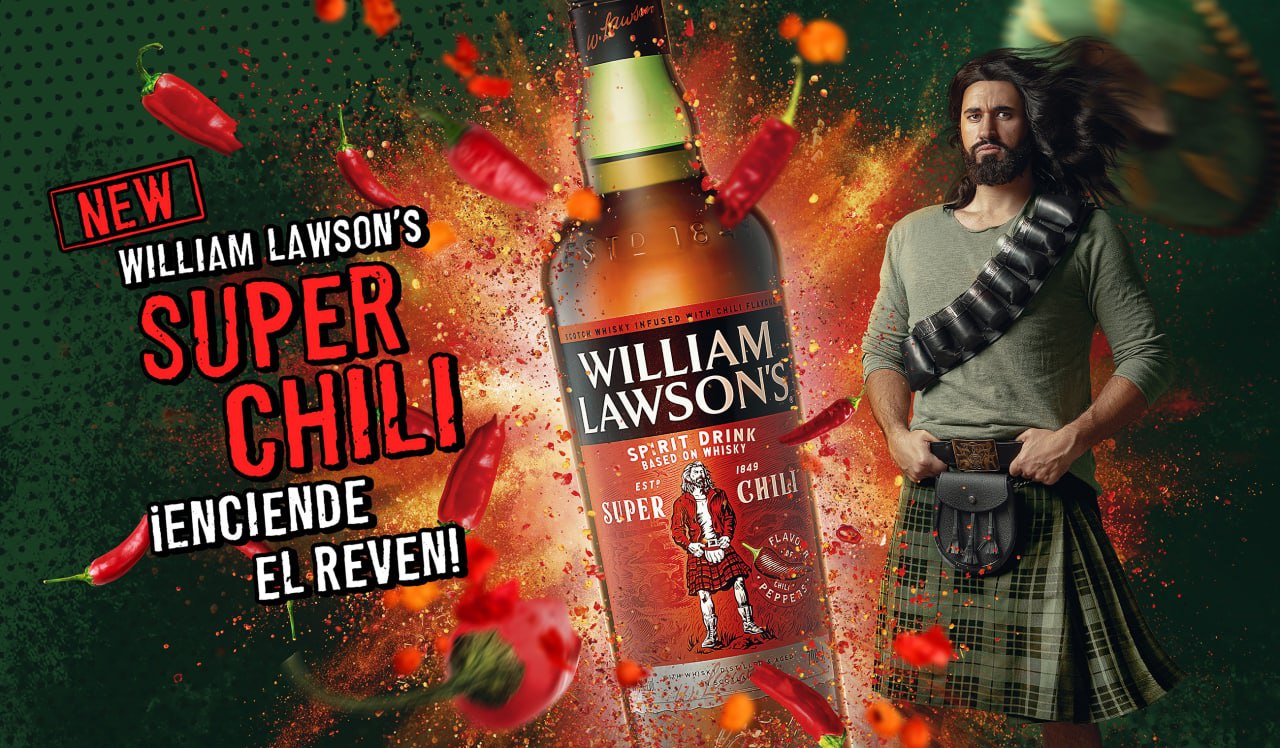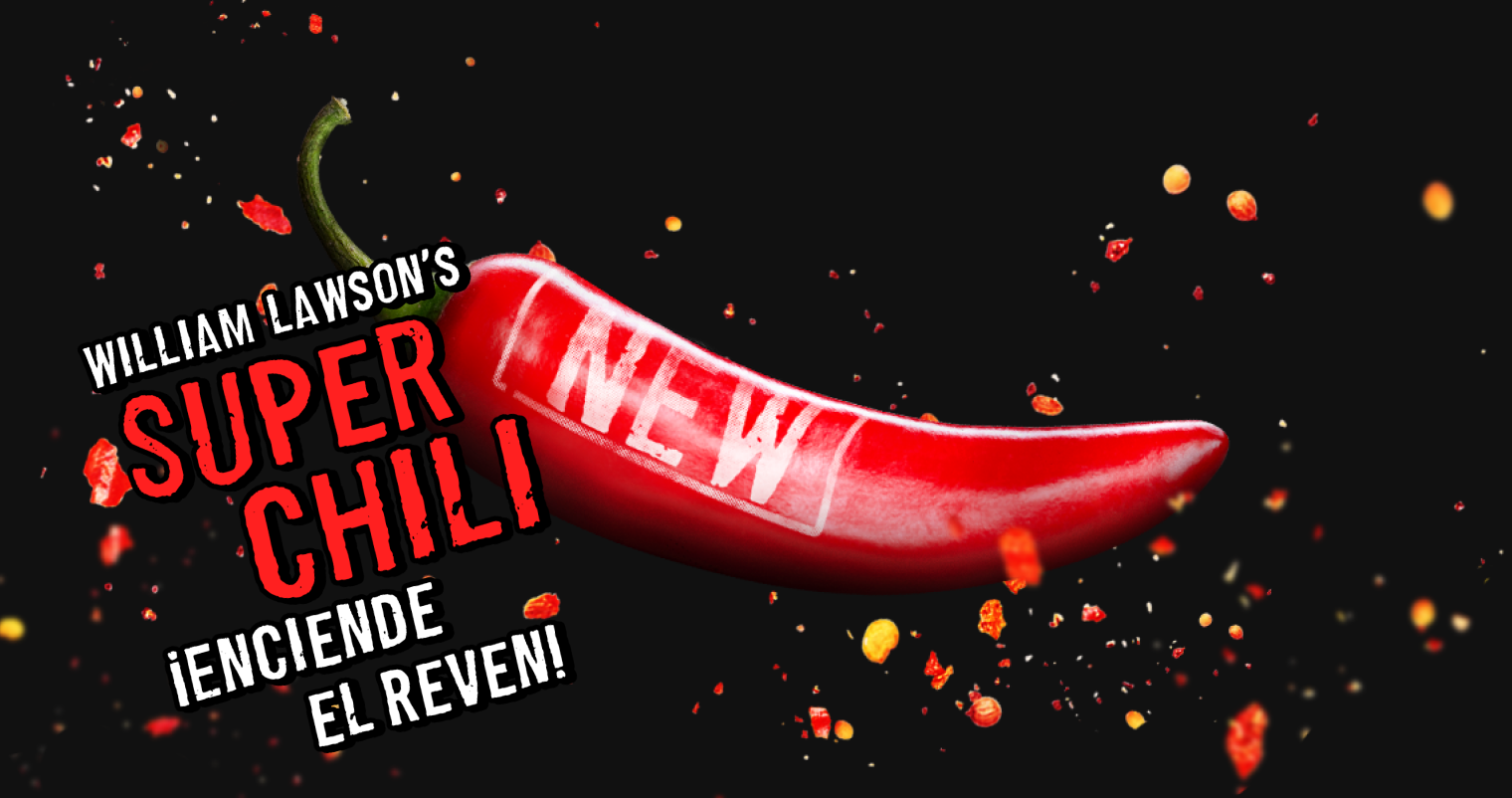 Game
All the members of "Banda Picante" invited their followers to play a crazy game that's best for hanging out with friends - "TRUTH OR DARE?" Lawson's Super Chili Edition with cool questions and equally cool assignments for those who don't want to tell the truth.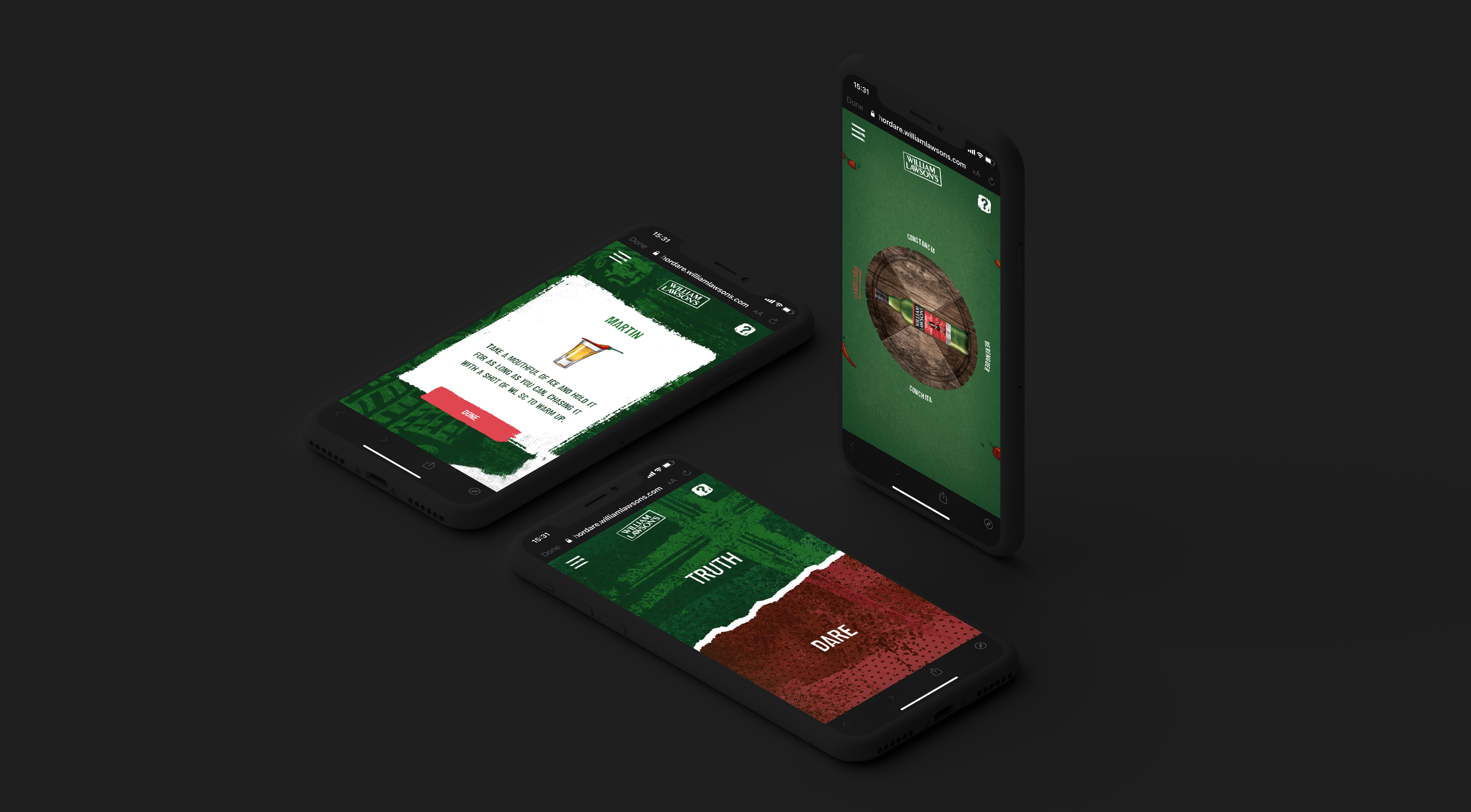 Sample kit
As part of the game, each player could receive a gift from "Banda Picante" - a Sample Kit with a bottle of whiskey, a peppered manguito enchiladas snack and a discount coupon that for purchasing William Lawson's Super Chili in the biggest network of mini markets in Mexico - OXXO.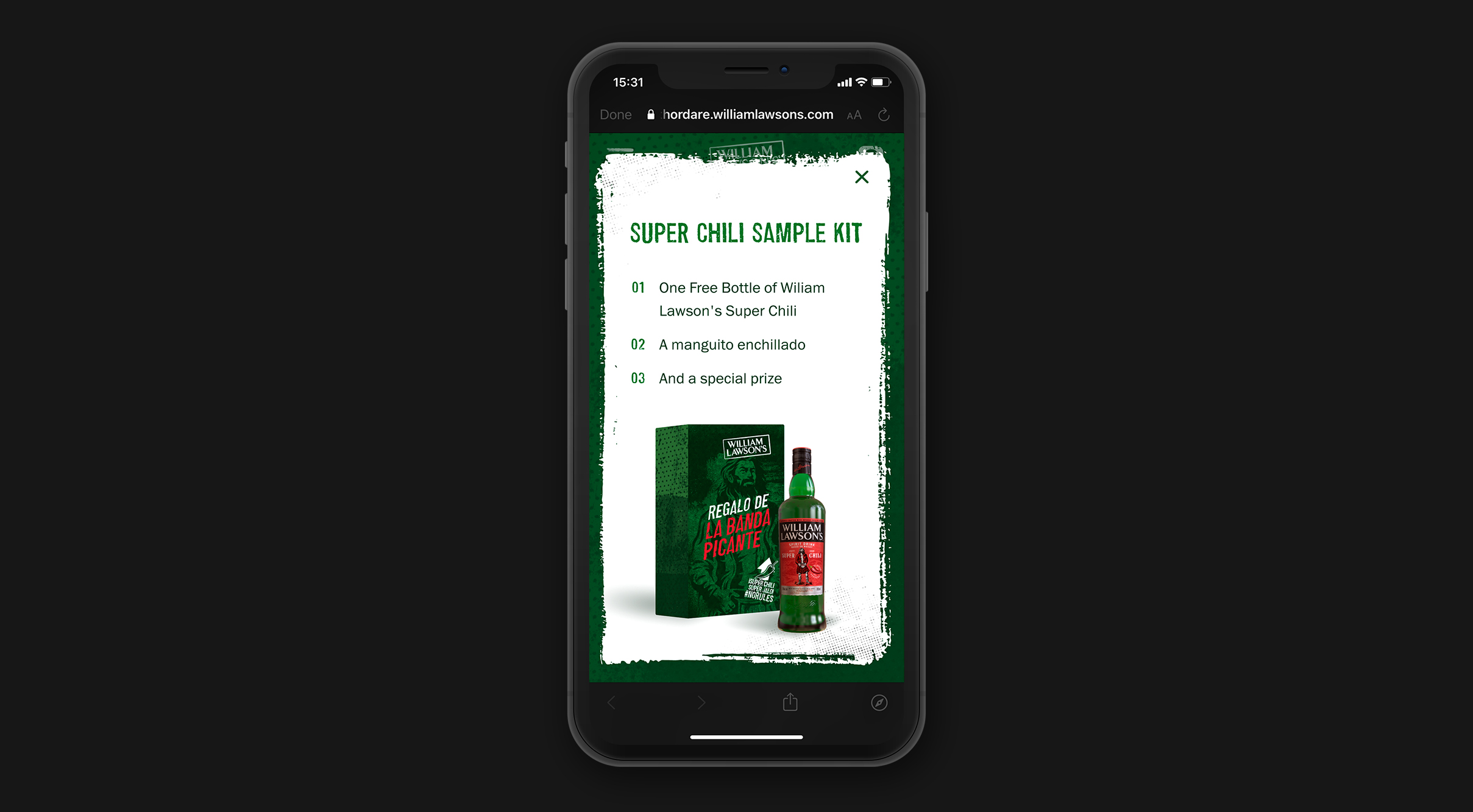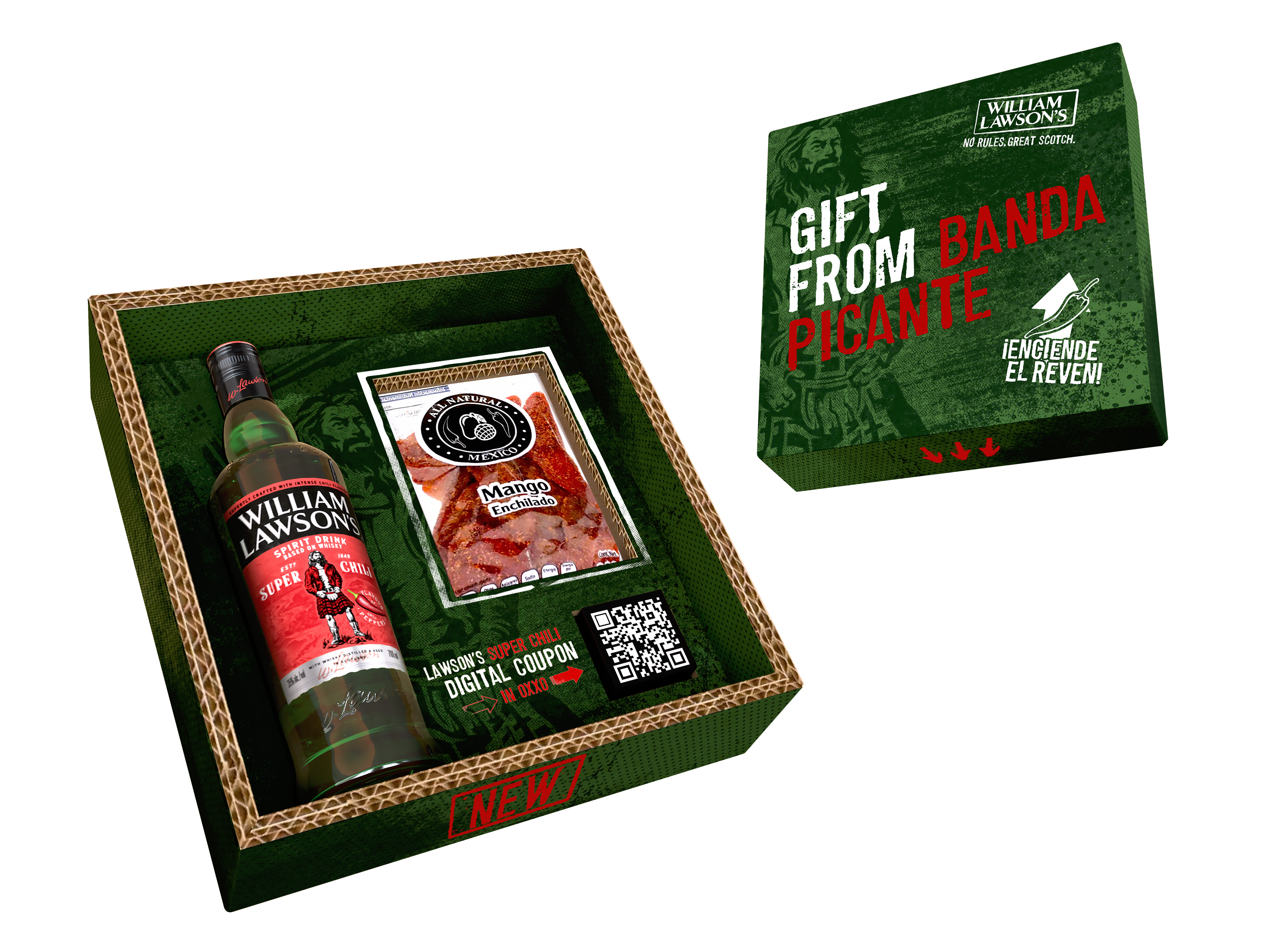 POSm